An SEO agency is a specialized, external organization whose mission is to do search engine optimization efforts on your behalf for your business or website.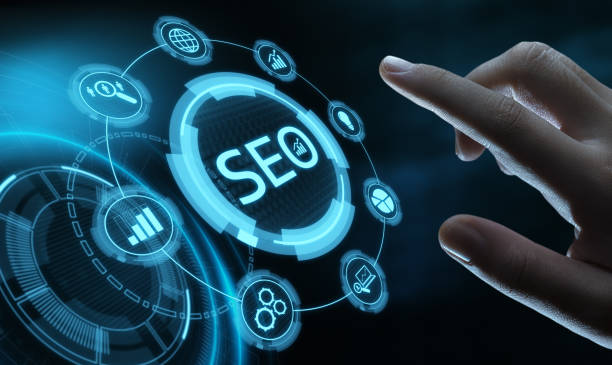 If you've been living under a rock for the past few years, digital marketing refers to any marketing activity that takes place on an electronic device that is (typically) linked to the internet. It's a big umbrella that includes things like SEO, which helps you rank better in Google, social media marketing, which helps you gain traffic from social media, email marketing, which lets you contact prospects directly through their inbox, and a lot more. Let's start with the advantages that an SEO agency may provide for your company:
Increased traffic: individuals who come to your site
High conversions: visitors who turns-up into customers 
More revenue: money spent by your new customers
Isn't it appealing? With that in mind, here are several indicators that you should contact an SEO Agency:
Struggling with Increasing Your Sales.
Sales equals money, and money equals your company's continuous survival. It also brings up other possibilities, such as a larger staff, greater training, finer facilities, a broader product offering, and perhaps even a team vacation to the Bahamas.
You won't be able to convert the traffic you bring in
It's difficult to persuade people to change their minds. You must pique and maintain their interest, as well as persuade them that your product or service is worth their time, money, and effort.
An SEO company may improve your website's conversion rate by fine-tuning the navigation and developing a strong online presence. click here to learn FAQs about SEO
You can't get people to come to your website

This is the number of people who visit your website, social media platforms, and other online properties. According to the hypothesis, conversion rates are rather low (between 2 and 10%), hence the more traffic you have, the more clients you will convert.
A digital marketing agency can help you stand out online and be a more visible presence in the digital spaces where your potential clients spend their time.
You are unable to locate leads
The sales process starts with a lead. Someone who comes into contact with your brand as a consequence of inbound or outbound marketing and may become a customer in the future. There are several methods by which an SEO Agency may assist you in generating leads.
You lack the necessary abilities to make those things happen.
This isn't meant to be a criticism of you or your team; true marketing expertise takes years to gain, and if you've been focusing on other things outside marketing – product development, fundraising meetings, trade exhibits – you'll be working with a different set of talents. If your efforts are yielding low percentages and uninspired results instead of the rising graphs you desire, an SEO agency's expertise can assist.
You Don't Have Time to Invest to Achieve the Result.
Digital marketing requires time, and it takes more time than you would think. You must study the ropes, as well as the specifics, devise a strategy, put it into action, track outcomes, adjust course, and repeat. Each step necessitates a significant amount of time and effort, and it cannot be overlooked.
A SEO agency will live and breathe this and will have all of the necessary processes in place to help the process go as smoothly as possible.
Marketing is a last-minute addition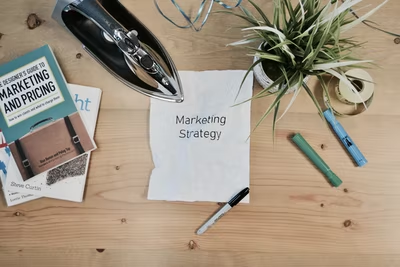 Most organizations and brands, it's reasonable to assume, benefit from some active, smart marketing initiatives. Bringing in outside expertise might bridge the gap if your company has the ability or willingness to include marketing in its business plan. If marketing is an afterthought, you may take advantage of the passion of a local SEO agency.
You're suffocating under the weight of jargon
Channels, ROI, personas, A/B testing, and the fold are examples of terms that are used in marketing. There is a lot of jargon in marketing. If you don't want to figure out what it all means then you need the help of a Top SEO company in Australia to help you bridge this gap.
You're constantly confronted with paywalls
Subscription rates for popular SEO marketing tools like SEMRush, Ahrefs, and others are rather pricey. For in-house teams, when the subscription is only utilized for one Agency, this might be restricting. The top SEO agency in Brisbane, Melbourne, or Australia in general will have subscriptions to the tools they need to succeed, and while they'll try to recuperate the membership fees in their retainers, you'll save a lot of money.
You can't afford to employ the ideal personnel for an internal SEO marketing team
Purchasing a portion of a local SEO agency team's time allows you to benefit from their knowledge, as well as the insights and outcomes that come with it, without having to pay their full salary. Top SEO agency Australia takes care of the hiring, the training, the firing, the monitoring, the provision of desks and pens, screens, and everything else.
You simply don't like the rigors of marketing
This is acceptable; some individuals do not like everything the process includes. Maybe you don't want to get your hands dirty with something you consider to be deceptive or unnecessary, or maybe you don't want to acquire a bunch of new skills. Whatever the case may be, a personal distaste for marketing does not negate the reality that it may help your company grow significantly. Outsourcing combines the best of both worlds, and an SEO Agency may help you achieve your goals.
That, we believe, covers almost everything. Please contact us – A top SEO company in Australia today, if you believe you require the services of an SEO Agency. We'd be delighted to tell you more about what we do.